Main content starts here, tab to start navigating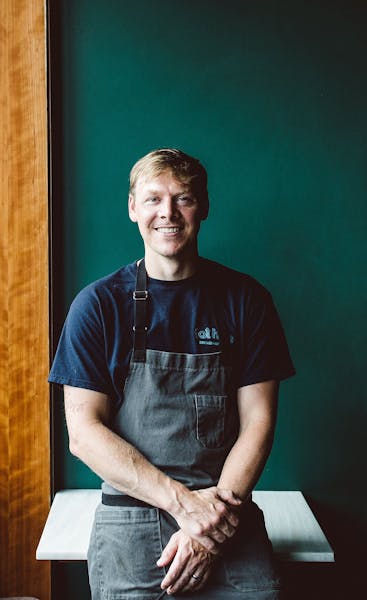 Brian Miller
Chef De Cuisine
Our Chef de Cuisine, Brian Miller has worked amongst some extraordinary talents along the East Coast and made a point of working with James Beard candidates and winners to set the standards for his style and work ethic.
Originally from Massachusetts, Brian worked for some of South Florida's most notable chefs (after earning a Bachelor's of Science in Business Management at Hartwick College in Oneonta, NY) to lay the foundation for his cuisine as well as to live in the sunshine state and get out of the cold NE. Chefs Jeremy Ford, James Beard Rising Star candidate, winner of TopChef season 13 and chef/owner of Stubborn Seed in Miami, and Dean James Max, James Beard Best Chef Nominee, King of American Seafood winner and restaurateur of twelve different restaurant concepts, were Brian's original mentors.
After four years in SoFla, Brian returned to Boston to work under the guidance of the chefs at Sorellina. He gained experience with refined Italian fare to go along with skills in traditional French and his style was set. He continued to follow those two cuisines to strengthen his palate and technique, ultimately landing a position at Barbara Lynch's AAA Five Diamond, Relais & Châteaux property, Menton. After Menton he helped open Cinquecento, developed the dessert program at Brasserie 28 (now Elm Sq. Oyster Co.) and helped lead the teams at Relais and Châteaux property Artistry on the Green and Hops Test Kitchen.
When the opportunity at Fat Hen came across his radar, he knew this was his home. He and the rest of the team have big aspirations for the tiny restaurant, and many have already come to fruition. In his spare time Brian enjoys spending time with his two sons, Kean and Macklin, and his wife Eimile. Brian also plays on the championship softball team "Strictly Business" catching literally everything in left field, he also enjoys reminiscing about his times in college where he played lacrosse.